About Us
School Profile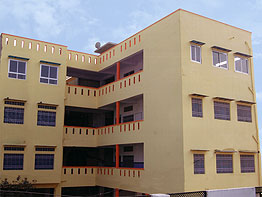 New Central Academy Senior Secondary School was established in 1999 by Mr. Umesh Chandra Saxena, dedicated and inspired personality, had an inherit desire to serve the noble cause of good education. The school opened its door first time in 1999 (from Nur to V) under the guidance of Mrs. Mamta Saxena (Founder, Principal) who is a born leader and gifted orator and within a short span of time, due to her sheer hard work, dedication and devotion it has risen to the level of Senior Secondary. Is It is an English medium co-educational school which accommodates all facilities which are needed for the growth of a child. It is a symbiosis of modern thoughts and traditional wisdom which makes it an ideal temple of learning.
Message from the Principal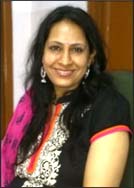 "Education has broadly two main objectives, first to impart certain skills, from reading and writing upwards and secondly to make people fit to be citizens as what sculpture is to block of marble, education is to human soul"
Education helps in disciplining our reasoning and emotions. In determining the personality of a person, education plays an indispensable role. A child should be molded right through the formative years to synchronize his thoughts with action as once the thought is right then he can act anywhere without fear.
New Central Academy Senior Secondary School is a spectacle of education which has such a treasure, such a store that lies open before its students to use them to its maximum utilization. We allow our students to kindle a spark of elation within themselves by providing them self learning programs apart from regular course of study.
Knowledge along with moral value oriented education is the need of the day. We are in need of a system of education which is value based and inculcates among the young students values that the need to imbibe within themselves. Education is the only means which can give to our young generation the right education. There is something very much more than mere information that has to be imparted to the young minds.
Mrs. Mamta Saxena (Founder, Principal)
Our Motto & Mission
"Spread the knowledge" is our motto. To spread the Light of knowledge and wisdom and to remove the darkness of ignorance holds true for the members of our school.
The school encourages students to stand on their own feet, take their own decisions and reach their zenith through self discipline, integrity and courage because we believe that each child spends a major part of his life in the school. In these years of molding his / her character we give utmost attention and care. Each child gets the best pastoral care and support. The education programme is student centered and offers a judicious mix of academic, sports and co-curricular activities. Realizing vision of excellence and innovation through an environment of extreme intellectual, rigor, freedom of thought and creativity is our aim.
Our mission is to educate responsible, lifelong learners so that each student possesses the skills, knowledge, creativity, sense of self worth & values necessary to thrive in and contribute to a diverse and changing world. We provide individual attention, world class quality of education and take care of character — building.
Objectives and Ideals
To develop an effective command over language and communication.
To imbibe a scientific temper of curiosity, awareness and global understanding.
To promote creativity, initiative, individuality.
To integrate formal education with e-learning.
To create an ambience of a body, soul, mind and ethical values.
To preserve rich heritage and moral values of India.
To encourage self discipline, independent thought and tenacity of purpose with emphasis laid on both success and failure which are necessary for learning.
To instigate and stimulate in every student a desire to learn and enquire.
To prepare a greater scope for independent & experimental learning.
To develop social awareness by honouring all religions and promoting commitment to the community and Nation.